☘ St. Patricks Day SALE ☘ JOIN NOW!
Blog Categories
Just Me with Karina White, Wednesday 10/24
Posted - October 22, 2012
No Comments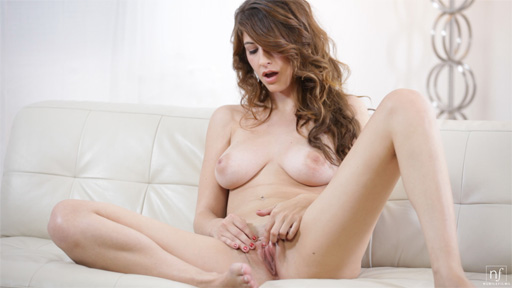 We asked Karina White to masturbate the way she does when she's alone, and she gave us an incredible show. After slowly stripping her clothes off one piece at a time, she takes her time exploring her voluptuous body as she works herself toward a sizzling orgasm. I particularly love the way she concentrates a ton of attention on her big beautiful tits!
Karina is a favorite at Nubilefilms. We love to work with her and we know our members love to watch her. Up until now this gorgeous brunette has always shared the spotlight with a costar. When 'Just Me' is released on Wednesday, October 24 Karina will finally have her sensual solo moment.