Three Best Friends, Thursday 10/18
Posted - October 16, 2012
No Comments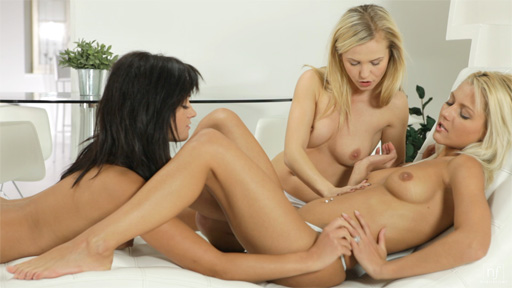 Get ready for a trio of hot new models coming together in an incredible lesbian threesome this Thursday when Three Best Friends goes live. We brought in stunning blondes Grace Hartley and Bella Baby and paired them with the lovely Tess, and the result was fun and sensual.
There was a lot of give and take between the girls, with each one taking charge of the pleasure of one of her lovers and then acting as a more passive participant for the other. That subtle exchange of power keeps things interesting and very sexy.
Three Best Friends will be live for members to view on Thursday, October 18. Don't miss it!