Pleasure Business, Thursday 4/26
Posted - April 23, 2018
1 Comment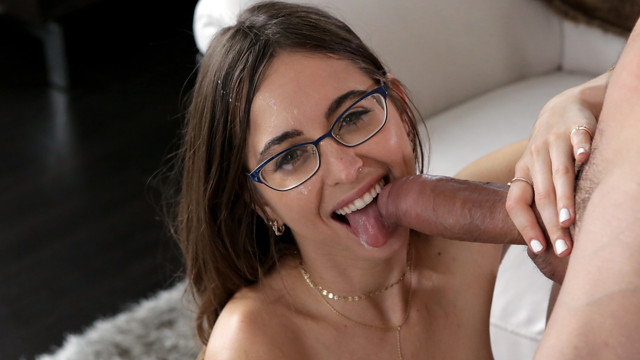 Riley Reid has never looked sexier than she does with glasses and a demure outfit. Once this naughty girl gets going in Pleasure Business, though, nothing will stop her!
Riley is so natural sexy that it's hard to pinpoint my favorite part of this one. It could be the way she wraps her legs around her lover's hips as he pounds into her landing strip pussy while her high heels dig into his hips. Maybe it's the way she rides her guy's hardon while laughing and moaning her true delight. You can tell how much fun this hottie is having!
Check back on Thursday, April 26 to enjoy Pleasure Business. If Riley's job is to bring pleasure to the masses, she has succeeded beautifully in this one.